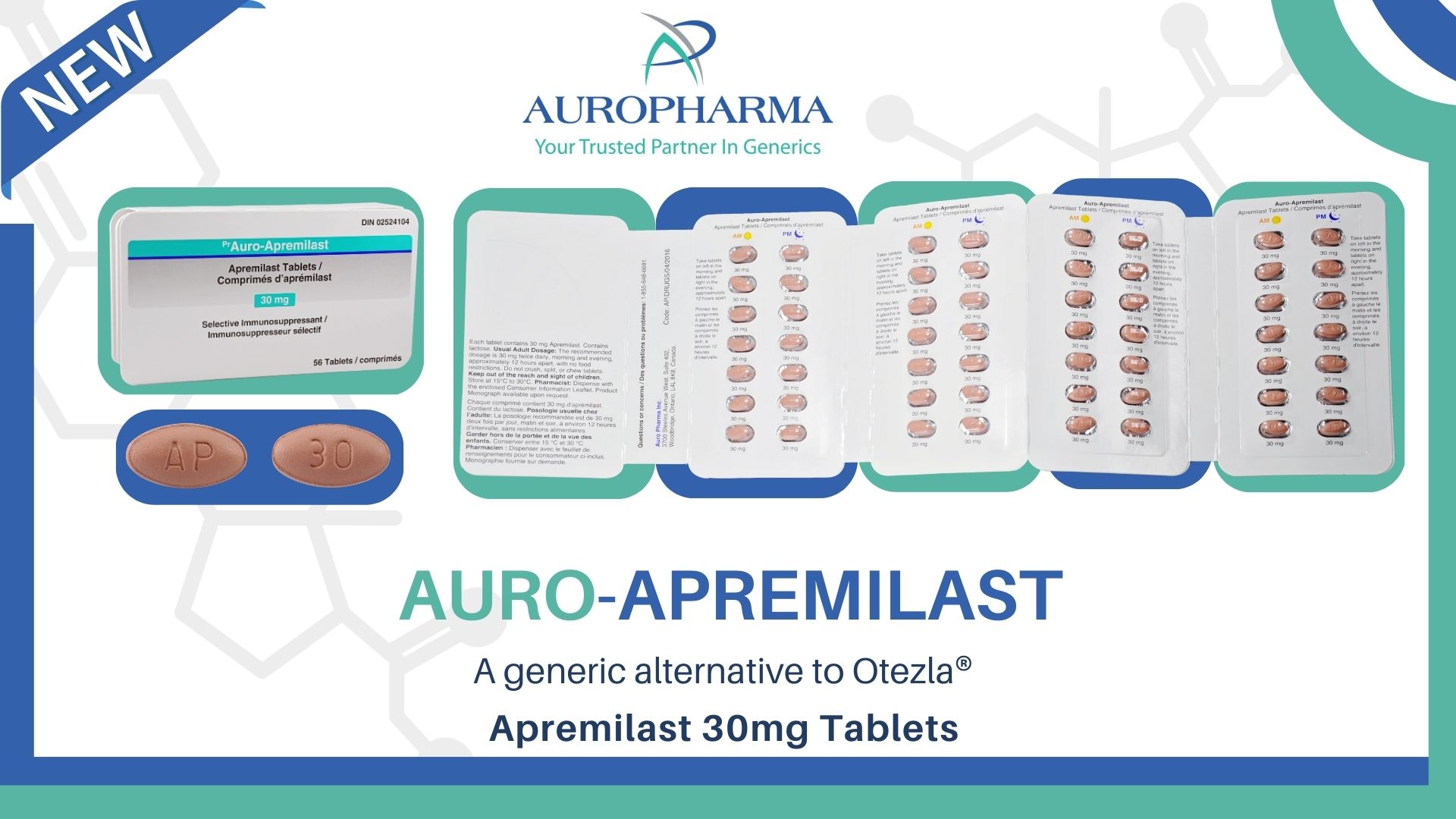 Auro-Levocarb 250mg/25mg

Auro-Emtricitabine/Tenofovir

Auro-Valganciclovir PFOS

Auro-Methotrexate 2.5mg
Subsidiary of Aurobindo Pharma
Auro Pharma, a Canadian subsidiary of Aurobindo Pharma Ltd.
Aurobindo Pharma is a vertically integrated pharmaceutical organization heavily focused in research & development and in manufacturing drug intermediates, Active Pharmaceutical Ingredients (API) & finished formulations. The group has proven regulatory expertise, technology and know-how for speciality formulations. Aurobindo Pharma has a global network and customer centric approach.